Become a MainNerve Partner
Today's security and compliance environment is complex and constantly evolving. This complexity necessitates specialization. By partnering with MainNerve, you can offer to your clients' state-of-the-art cybersecurity solutions that complement your core service offerings.
Protecting high-value systems and data is increasingly complex and requires high-levels of expertise in order to effectively defend against evolving, and increasingly damaging attacks. MainNerve helps reduce those risks while improving compliance, making us the best penetration testing partner.
of Being a MainNerve Partner
Industry leading brand, offering high-quality cybersecurity solutions.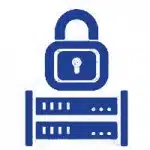 Solutions available for MSSPs, Solution Providers, Systems Integrators, OEMs and other strategic resellers.
An effective partnership program that provides all the necessary training, marketing, sales, operational fulfillment and financial reporting support.
Highly scalable solutions that complement partner's core service offering while differentiating from your competition.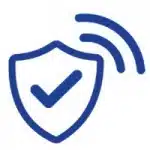 Access to meaningful new revenue streams that are highly profitable.
Hassle-free partnership with no channel conflicts.
Alliance Penetration Testing Partner
MainNerve offers a special alliance program for all of our partners. 
Each partner can pick and choose if they want to refer their client to us or resell our services. 
Our partners can decide which way to go with every client.
MainNerve works directly with our partners to provide services to their clients.  We offer white labeling services and the final report will be provided directly to the partner.  There is a discounted rate for our partners using this method of service. Our partners can refer their clients directly to MainNerve.  We will work with the end client and involve our partners in discussions as needed.  The final report will be delivered to the end client and our partners receive a referral fee once the client has paid in full.
Don B.
MainNerve Partner & CEO of FrontierIT
We value our professional relationship with MainNerve. Their employees are friendly and extremely responsive. They always take care of our clients as if they were their own, while maintaining the penetration and social engineering testing. We couldn't ask for a better Cybersecurity partner.
Co-Founder
MainNerve Partner-MSP
We love working with MainNerve.  They are prompt in responding to our requests and help us get pen tests set up for our clients quickly.
Senior Sales Executive
IT
We were very happy with the experience and the deliverable/reporting.
Executive
Managed IT Services
A great organization to work with and true experts and professionals in the field. Their entire team was very responsive and helpful throughout the entire testing process.