Your apps are always on the go. Don't deprive yourself of security testing; find the security gaps in your apps.
Cross Site Request Forgery (CSRF)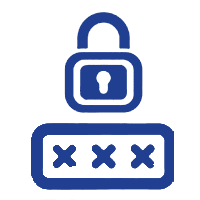 Invalidated Redirects and Forwards
Server / Security Misconfiguration
Improper Session Management
Looking for a First-Class
Understand the risk posed to you, and your customers, by the vulnerabilities present in your application(s). And improve the marketability of your application.
Web Application Penetration Testing
Web Application cyber breaches happen in any, and every, industry.                     
Let us help you.
Our Web App penetration tests go beyond international standards – including OWASP – and your test will come with a detailed final report
.
Your detailed final report will include an executive summary, a list of findings, risk ratings, and remediation recommendations
.  A letter of attestation can
be provided
upon your request.
Throughout the web application penetration testing process, MainNerve uses automated, as well as comprehensive manual testing
. This is to identify all application and business-logic related vulnerabilities.
Identify Application Vulnerabilities and Exposures
Web applications often store sensitive information and may provide an external access point to your network
.
Here at MainNerve, our penetration testing
truly
simulates the attacks of a real-world malicious hacker
. This includes specialized vulnerability assessments, automated scans, and manual testing techniques.
These cyber services all work together to reduce false positives and identify application security gaps
.
What percentage of Web App cyber breaches affected your industry?
Use your mouse to hover over the pie chart and see your industry's %'s of breaches.
Systematic Web Application Penetration Testing
MainNerve designed our web application penetration testing services to improve the security of your web applications. We achieve this through a highly-manual, risk-based approach to identifying critical vulnerabilities. At the end of the MainNerve web application penetration test process, you will receive a detailed report that clearly defines the results of the test. Our application security solutions help businesses attain a resilient application that can withstand sophisticated cyber threats.
The planning phase of Web Application Penetration Testing (WAPT) includes:
Establishing Rules of Engagement
Communicating about on- and off-limit applications (Scoping)
The

overall

timeline of the web application penetration test
If the test will

be performed

using White, Gray, or Black Box methodologies
Once the planning phase is complete, architecture mapping and a complete web application scan are performed. This is the first true step of the web application penetration test and is the foundation of an efficient and ethical attack. It is important to note that the web application is not directly engaged (or attacked) during this phase.
The mapping phase of the web application penetration test process takes place after reconnaissance. It allows the ethical hacker to understand all features of the target web application and the associated infrastructure. During this phase, component relationships, logic flow, software, and versions are all examined. The tester will crawl the application(s) to identify its work flow, functionality and potential testing/injection points. Lastly, authentication mechanisms and session handling are examined to identify potential vulnerabilities.
During the discovery phase of the web application penetration test, the tester takes an in-depth look at the target application(s). This is to find any additional information and potential vulnerabilities. This phase focuses heavily on finding common applications, user interfaces, information leakage, authentication systems, and error messages. This is also known as fingerprinting. Once the tester concludes that, he or she will run a web application vulnerability scan to determine vulnerabilities and probable exploits. It is important to note that the tester prepares all tools and scripts for the exploitation phase during this step. This phase is still technically about information gathering and attack preparation phase.
The exploitation phase of the web application penetration test is where the tester uses all the information gathered. The tester will select the tools and prepare scripts to then exploit flaws that circumvent security controls. The success of this step is dependent on the previous steps. MainNerve uses manual verification and other techniques to find potential exploits. The purpose of this phase is to provide proofs of concept on vulnerabilities identified during the Discovery Phase, identify false positives, and gain control of the application.
At MainNerve, the final phase of the web application penetration testing process, reporting, is the most important phase. We take great care to ensure that we effectively communicate the findings. Our goal is to ensure that all information from the test is clear and that a roadmap toward remediation/mitigation is well defined. A comprehensive final report detailing all testing information along with an executive summary is securely delivered at the conclusion of this phase.
Network Penetration Testing
Network penetration testing assists with the identification and examination of vulnerabilities for external, Internet-facing and internal, intranet systems. A network pen test will help determine whether an attack can exploit and compromise targeted systems. Take the next step to improving your business' security with a network pen test.
API Testing is a type of software testing that involves testing application programming interfaces directly, and as part of integration testing, to determine if they meet expectations for functionality, reliability, performance, and security. Ensure that APIs into your site, or API calls from your site to a third-party service, aren't vulnerable to cyber threats.
Mobile Application Penetration Testing
Mobile application penetration testing will assess the state of risk to your mobile application and provide remediation recommendations you can use to address any vulnerabilities discovered.  MainNerve's testers will apply the OWASP Methodology as they thoroughly examine your application.
Customers & Partners that Trust MainNerve
CIO
Investment Management Company
In 12 years of tests, you are the first company that found anything higher than a low risk. Phone and cameras were never discovered in the test, let alone accessed. Great to always get a different perspective from a test.
Vice President
Actuarial Firm
Our local partner that normally provides us with vulnerability and penetration testing was unable to help us this year. We were lucky enough to find MainNerve as a solution to our problem. MainNerve was very responsive to us and worked under a very tight timeframe to perform vulnerability and penetration testing for us and help us out of a tough situation. They went above and beyond. They provided us with some additional guidance in other security areas as well. We will continue to use MainNerve each year now for our security testing needs. We are glad we found them.
Principal
Technology Company
I was quite pleasantly surprised by the engagement. I think the thing I liked best about it was that everyone at MainNerve really took the time to listen and understand what we did, why we were doing it, and our business goals. It gave us confidence that we were in the right hands.
President
Insurance Administrator
Always nice to have a dependable vendor that is fully committed and reasonably priced.
It's been a great partnership for the last 4 years. When NYDFS Cybersecurity regulation was announced back in 2017, I did not have much experience in the security fields such as risk assessment, vulnerability assessment, and Penetration testing and was not comfortable creating the plan. I was searching for information on the internet and came across multiple companies. I contacted MainNerve and they explained the process as well as their background which gave me comfort in the overall process as well as the confidence in the MainNerve team. Also, the cost was very reasonable. Going through the signing, planning, assessment, testing, and reporting, they were in constant contact with me and updated me with steps they are taking and when I can expect the next milestone. When we had delays, they were patient and worked with us. We finished all the assessment and testing in the expected time and now we just do it annually. As our IT environment expands, we increase the scope of the testing, and MainNerve has been very flexible with our plans, budget, and timing. I have introduced the MainNerve to colleagues in other companies in NY and they are also satisfied with the service.
Our company has used MainNerve for a number of years for penetration testing. They are very professional and very thorough. They are careful about not disrupting the organization during the testing and they walk you through the test results in a way that makes understanding them very straightforward. We'll be using them again soon.- Google Review
We have utilized MainNerve for three years for our penetration tests as required by our clients. They have always provided fast, efficient, precise and detailed reports that prove more than sufficient to meet our industry's high level of data security requirements. Pricing is more than reasonable and they are always available to help and provide guidance when needed. Highly regarded and recommended.- Google Review
MainNerve performs periodic Penetration Testing and Vulnerability Assessment for GETIDA web servers. We are completely satisfied with their service level, response times, and pricing. The final reports are useful for both IT professionals (taking care of the findings) and managers (general understanding of information relevant for sales and customer service) here in GETIDA. Also, the reports were viewed and approved by Amazon security auditor. Good job!- Google Review
Great Experienced staff, made the process fast and easy. I appreciated the attention to detail throughout the whole process and will 10/10 use and recommend for those looking to test their network security.- Google Review